Why Native Translators For Language Translation Service?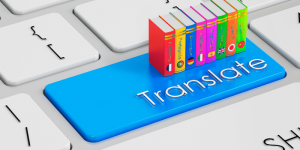 If you are the representative of a company or a professional individual who is looking forward to expanding his market share internationally across the world, then definitely you will be thinking of some professional language service. There are billions of people, living in different parts of the earth, who are using contrastive languages to deliver their products. To groom in the world's market, your company needs to sell the right product at the right place with the help of the right person to market your services and products.
People are developing and increasing their statuses and standards by making networks all across the world. Still, the language barrier is imposing serious issues as it becomes a hurdle in conveying the message. To resolve this issue, there are only two suitable options, the first is, one will learn all languages or the second is, one will get the professional language translator service for better communication.
As it is not possible to learn all the languages, so people use language translation services to connect themselves with the global audience. Now coming to the professional translator again, there comes a barrier. Not all translators are equipped with all the languages. There are always certain limitations. For example, if a translator software can translate nearly 50 to 55 Languages. It helps to connect your business with your some international client, but we cannot say that this is enough to enterprises across the world. To ensure accurate and cost-effective technical translation, the native person is the best option.
Who is a Native Person?
As stated meaning of native is 'Local,' the native translator is the one who translates some other language into his native language. For example, if you have a text written in English and translator, whose native language is French, translates this text into French, then this is the native translator. They are the persons who speak the target language fluently as a specialist. They spent their lives speaking that specific language and developed a clear understanding of every part of it.
Why is Native Person Better Than Other Translation Services?
When it comes to languages and translation, you have many choices in front of you. But this is the real problem to decide which option you are selecting to handle your organizational writings. Your company's documents are the representatives of your organization which speak about your firm, so one should be highly obsessed and selective in choosing the translation mode.
While considering a comparison between native translators or other translating services, like software, websites, or even non-native translator, the most essential feature is delivering quality and qualification. Companies have to decide which service are they opting for and for every organization has some set criteria, based on the organizational needs, to select the best translator. But the most noticeable results show that Native Translators can do professional translation as he can maintain the quality, and he is qualified enough to understand and to build understanding. Even if someone goes to the translation service providers, they say the same point.
A native person does not go for learning the language; he is the self-taught one, who practices the language as the local mode of communication and practices the language daily. Among all the modes of translation, He is preferable because he can deliver the best quality service. He is good at handling the conflict of language, which is mostly about grammar. Some of the prominent characteristics of Native person are
• Avoids Grammatical mistakes
• Chooses the proper and appropriate word to give the context meaning
• Can easily differentiate between the dialects
Our organization is working to give you multiple language translation services by providing excellent translators who are competent enough to generate the exact translation in the languages, Chinese, French, Italian, Japanese, Korean, Russian, Spanish, and Portuguese.
What Are the Drawbacks of Not Having Native Assistance?
If you are not getting any assistance from a native person, you may have some faults or some spaces in your document, which can ultimately raise a question on the quality of your organization. Not every software or non-native person, who just learned the targeted language, can build an exact grammatical sentence structure. Make the best choice by hiring the native language translator to create a properly translated document for your company. Otherwise, you will fail to connect yourself with the world market properly.
Impact of Properly Translated Document in an International Market:
The translation is an essential part of every process. When we talk about the business market, the translators and their works play an integral role in presenting the companies and in delivering their objectives and goals. A properly translated document catches potential buyers and converts them into paying customers. If your document is right according to the place in which you want to sell your business, then you will get remarkable results. Make sure that your document translation is accurate by hiring a native language translator who will produce understandable and quality words to attract the international market.